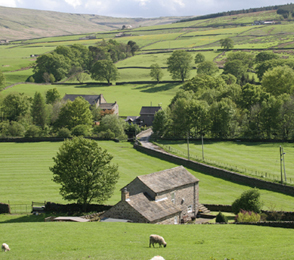 The Northern Upland Chain Local Nature Partnership (LNP) encompasses the Protected Landscapes of Northumberland National Park, North Pennines AONB, Yorkshire Dales National Park, Nidderdale AONB and the Forest of Bowland AONB.
It also includes the extensive National Nature Reserves of Kielderhead and Whitelee Moor as well as Kielder Forest and Water, and the 'Tyne gap' between the North Pennines AONB and Northumberland National Park.
This great swathe of the Pennine uplands has:
A common suite of upland species and habitats
A common portfolio of ecosystem goods and services and a wealth of natural capital
Broad similarities in landscape character
A similar set of upland agricultural and land management issues
Local communities with much in common in terms of their economic situations and their access to facilities and services.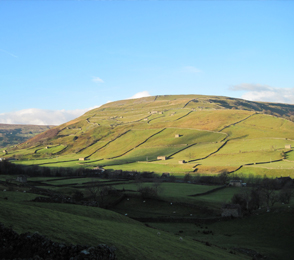 The LNP is overseen by a Board drawn from the Protected Landscape Management bodies, the conservation agencies in the Defra family, conservation NGOs and representatives of farming and moorland management interests. These organisations are working together to create an LNP with a 'natural logic' with a mission to "Conserve, Enhance, Expand, Connect and Adapt"
Board Members:
David Hill (Chair)
Chris Woodley-Stewart (North Pennines AONB) (Vice Chair)
Rob Mayhew (Northumberland National Park Authority)
Gary Smith (Yorkshire Dales National Park Authority)
Crispin Thorn (Forestry Commission)
Christine Venus (Natural England)
Amanda Miller (RSPB)
Paul Burgess (Nidderdale AONB)
David Gray (Open Seat)
Neil Kilgour (Open Seat)
Laurie Norris (NFU)
Elliott Lorimer (Forest of Bowland AONB)
Graeme Warren (Environment Agency)
Rob Stoneman (Yorkshire Wildlife Trust)
David Alborough (Northumbrian Water)
Amanda Anderson (Moorland Association)
Ben Lamb (Tees Rivers Trust)
Terms of Reference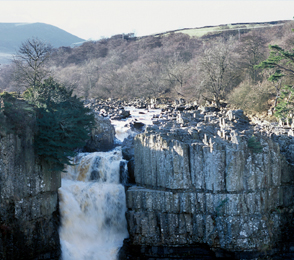 Our objectives are to:
Conserve and enhance the natural heritage of the northern uplands, increasing resilience and ensuring these landscapes can meet the challenges of the future
Support the economic and social well-being of our upland communities in ways which contribute to the conservation and enhancement of natural beauty
Promote public understanding and enjoyment of the nature and culture of these areas, encouraging people to take action for their conservation
Value, sustain and promote the benefits that the NUC provides for society, including clean air and water, food, carbon storage and other services vital to the nation's health and well-being.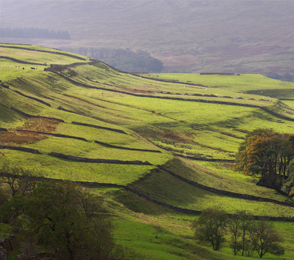 Help to create a place where our special natural qualities, including our breeding wading birds, our blanket bogs, our hay meadows, our tumbling rivers and our upland woodlands, are valued for their beauty, and for their contribution to the nation's economic, physical and spiritual well-being.
Support a living and working upland landscape, a place where an environment-based economy thrives and where development and growth take place in balance with the conservation of the natural world on which they are reliant.
The Northern Upland Chain Local Nature Partnership is committed to ensuring the responsible use of personal data in the course of its business, under the requirements of the EU General Data Protection Regulation 2016 (GDPR) and the Data Protection Act 2018 (DPA). We will ensure that personal data is processed fairly and lawfully, and that the rights of data subjects are properly respected. When collecting personal information from you, we will tell you how this information is to be used, and will not use your details for other purposes without your consent.